Figliata cheese is a 100% Italian gastronomic wonder: it's a cheese preparation that consists of a very large mozzarella that contains small mozzarella balls and fresh cream, which has been able to quickly conquer the palate of many people. In this regard, the company Marotta Evolution, already a leader in the automation sector for cheese and dairy production processes, announced the launch of an innovation for its MEVO line: a new head for the automatic production of figliata cheese. This is an innovative solution that promises to revolutionise the way this fresh and delicious indulgence is produced, while maintaining the tradition and quality that has always defined the product.
The use of the automatic figliata cheese production machine, studied and designed by Marotta Evolution technicians, offers numerous benefits compared to traditional production. In fact, the shelf-life of the product can be increased by a few days, thus ensuring a longer duration, while at the same time reducing food waste. The MEVO machine with a dedicated figliata cheese head can also increase the company's production capacity without the need to hire specialised workers, solving the problem of the shortage of experienced cheesemakers that is currently plaguing the sector.
And not only that: Marotta Evolution's automatic MEVO machine with dedicated figliata cheese head can create very convenient 125 g single portions, unlike the classical process where only weights of half or one kilogram can be generated. It also minimises the probability of contamination, due to the fact that the product never comes into contact with the operator's hands during the production process. This guarantees a high standard of hygiene and quality of the finished product, which is already sufficiently ensured by craft production and even more so by that made by machinery.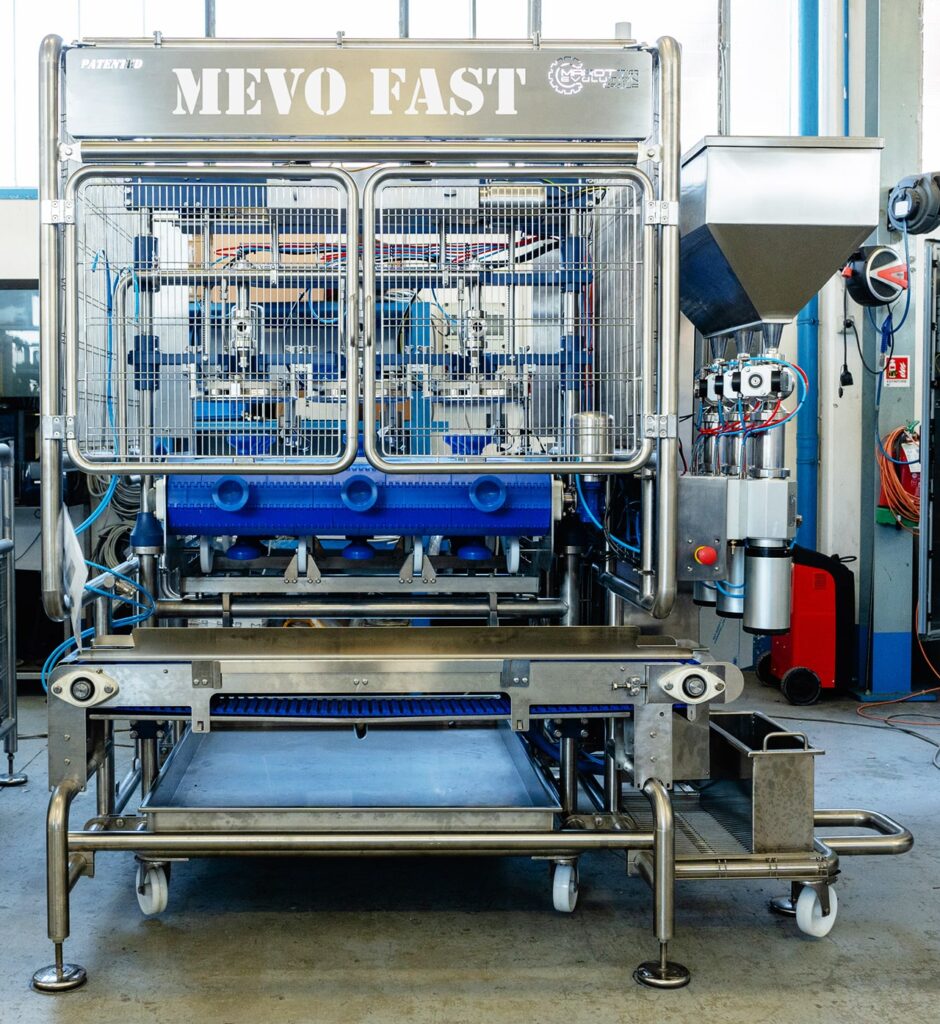 Revolutionise the production of burrata and figliata cheeses with automation
The new head for the automatic production of figliata cheese is the perfect solution for both companies in the cheese and dairy sector who already own a MEVO machine, and for those who would like to purchase one. This is because Marotta Evolution gives its customers the possibility of changing the machine head themselves to automatically produce both burrata and figliata cheeses, while always obtaining the maximum from their production line.
If you are a producer, do not miss the opportunity to learn more about the automatic MEVO machine for the production of burrata and figliata cheeses: improve your business today with this innovative technological solution. Contact us to receive more information on how we can help your company reach all of its production and quality goals with the least amount of effort. You can also ask us for a demo by reserving a free demonstration at your dairy-cheese factory!