Marotta Evolution is a 100% Italian company and is the only one in the world that manufactures and markets automatic machines for the production of burrata and figliata cheeses. In fact, the MEVO line allows the top dairy-cheese factories to produce a significantly higher number of pieces per hour compared to the customary method, while minimizing the risk of contamination as the process is completely automatic. The real innovation, however, is in the ability of Marotta Evolution's machines to maintain product quality while as the same time respecting the tradition of the product.
In this manner burrata and figliata cheeses, two Italian gastronomic products of excellence that are traditionally made by hand, can now be made in a completely automated way with the innovative MEVO systems, while fully respecting the traditional characteristics of the product.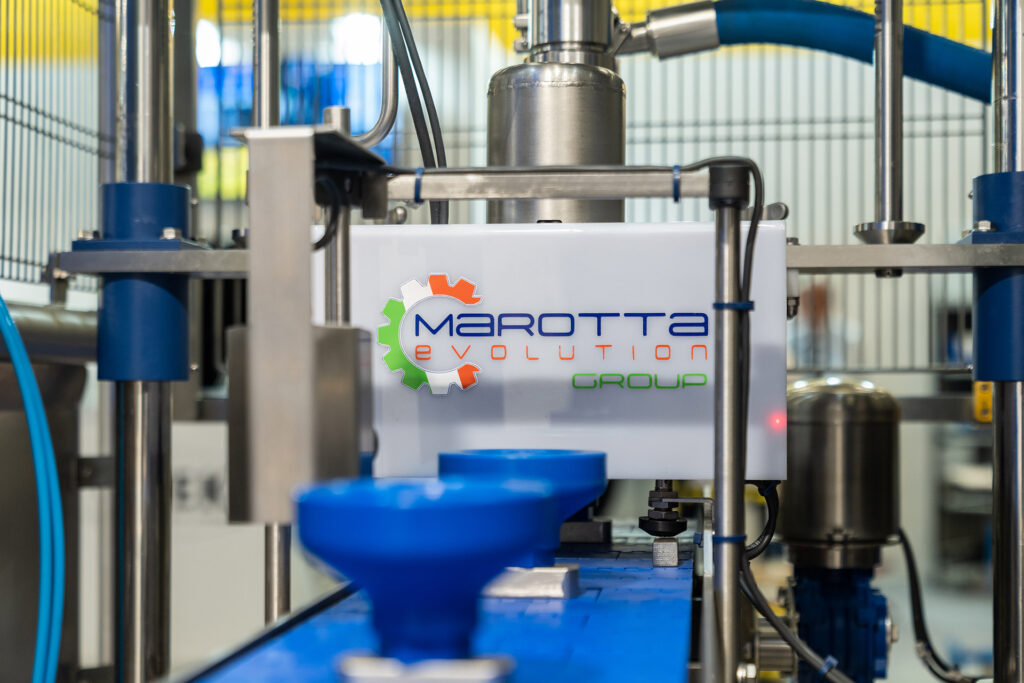 Meet the market's demand without betraying the tradition and quality of the product
Marotta Evolution automations for the production of burrata and figliata cheeses increase the dairy-cheese factory's production capacity without sacrificing product quality while fully respecting the tradition. The MEVO Line can produce up to 1,200 pieces of burrata or figliata cheese an hour, compared to the 200-300 with the knowing hands of an expert cheese-maker following the customary method. This means better production efficiency, which offers a quick response to growing market demand, without having to give up those orders that were beyond your production capacity and maintaining the organoleptic and taste characteristics of the final product to be marketed.
Thanks to the use of state-of-the-art technologies and a specific design to meet production needs while fully respecting tradition, the Marotta Evolution Group can offer a solution to the issue of increased demand by consumers and by the dairy-cheese industry in general which has become more common in recent years. We developed our motto "the evolution of tradition" based on this: the operations of our machines fully respect the organoleptic qualities of traditional burrata and figliata cheeses, increasing their safety times and allowing the best dairy-cheese factories to revolutionise their production.