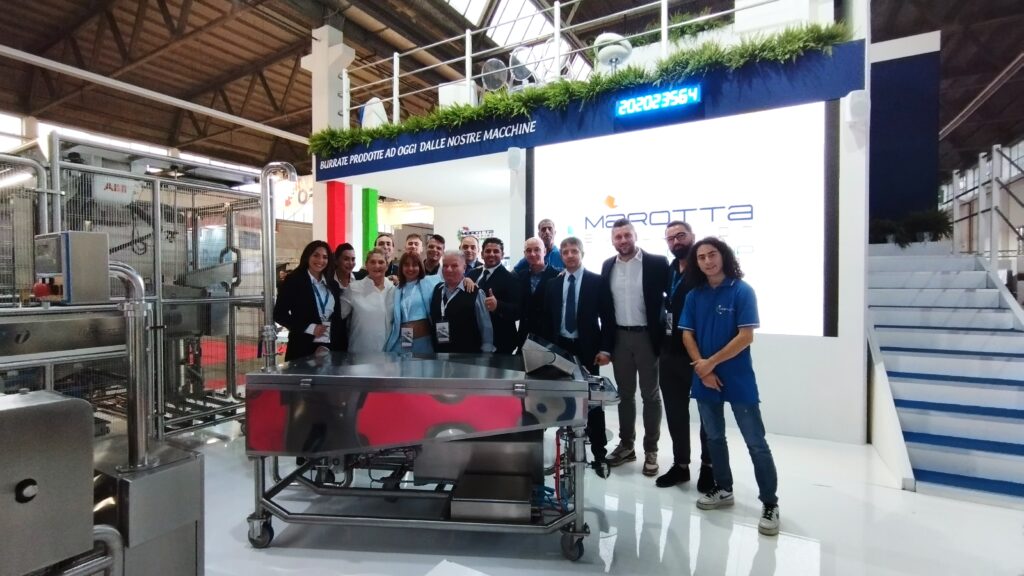 The Marotta Evolution Group confirms its presence at the 2022 edition of SIC., presenting its innovations for the dairy-cheese sector.
Its participation provided very positive feedback, confirming the satisfaction of its customers, strengthening partnerships with its suppliers and it was an important stage for acquiring potential new customers.
For more information on our products, please do not hesitate to contact us.