We've revolutionised the cheese-making industry in Italy and beyond since 2019 with MEVO SMART, an innovative burrata cheese production machine, a machine that filled a gap in the market, a machine that has enabled tradition to evolve. We've now surpassed ourselves by conceiving and building a new machine, which we can't wait to present to our public. And where better to do so than Italy's most internationally popular and acclaimed industrial engineering and plant design showcase, Cibus Tec in Parma?
In fact, from 24 to 27 October 2023 we'll be in Parma to present a series of major innovations and give you the opportunity to visit our stand and admire our machines.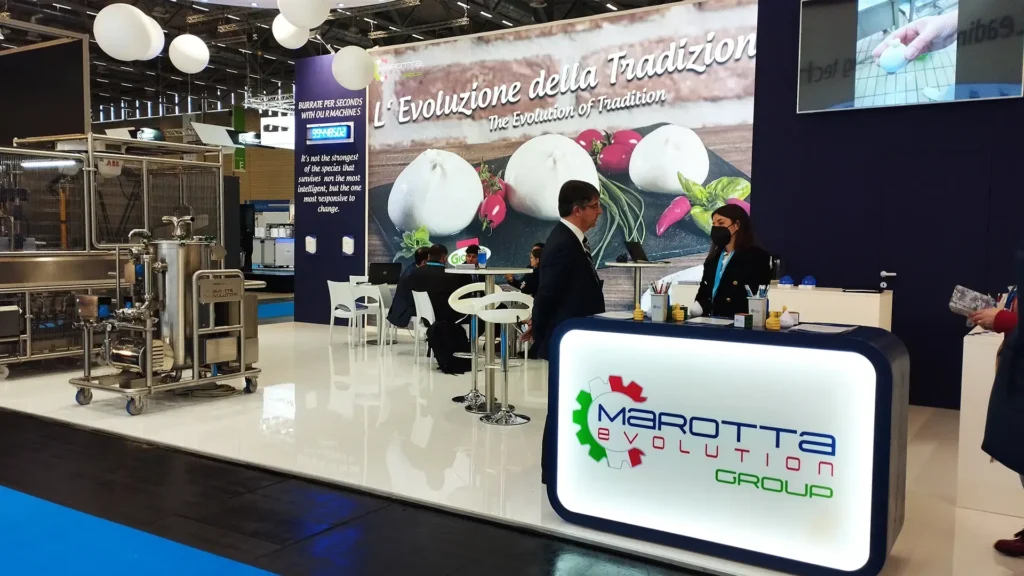 The new machine will be truly ground-breaking, unique of its kind
Superlative technology, reaching above and beyond everything we normally imagine, unique of its kind. We won't tell you any more now, because it will be amazing to explore it together at Cibus Tec, where we'll reveal all this latest gem's capabilities to you.