Food safety is an extremely important topic in the cheese and dairy production sector. The risks of contamination by pathogenic bacteria can be minimised every day by closely following well-established rules and clear hygiene measures. Strict cleaning and sterilisation rules are followed for cheese and dairy production systems, disposable gloves and adequate protective devices are used and daily random checks are performed. The production process can minimise the loss of usable material by reusing it in the planned production of cheese products. However, the need to frequently touch the final product and the production machines and also recover the excess raw material leave a minimum margin for possible contamination.
Thanks to Marotta Evolution's automation, the risk of contamination can now be reduced even more significantly: in fact, our automatic systems and machines for the cheese and dairy industry represent a totally different approach to the production process. The MEVO line is the first in the world to produce burrata cheese in a completely automated manner, without the product ever being touched by the operator. Apart from significantly reducing the probability of contamination and increasing the shelf-life by a few days, the use of automatic cheese and dairy production machines can also optimise the use of the raw material and offers much shorter processing times for managing a higher product demand. All this allows Marotta Evolution's different customers to face the cheese product market with renewed confidence and a far superior production force. All this without altering the quality and tradition of the product, as you can see from the pictures of burrata cheese on our website.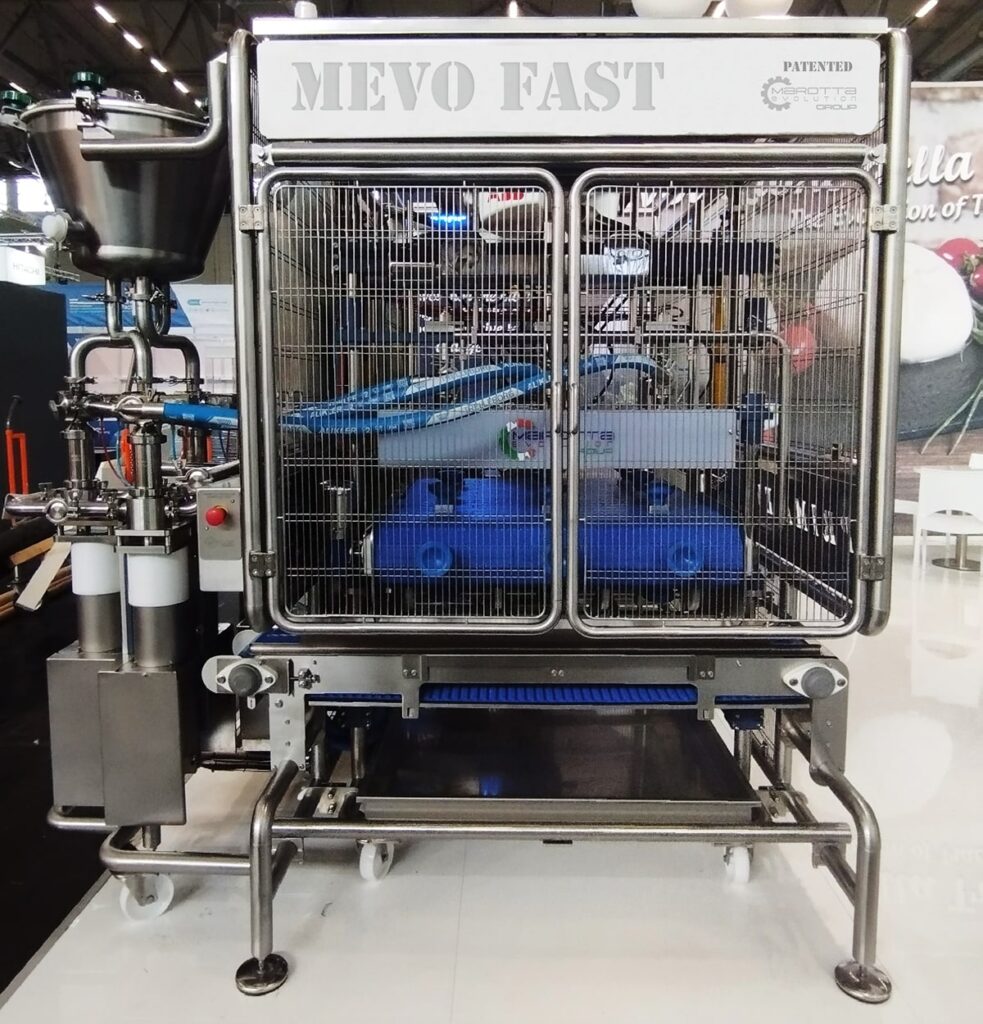 Request more information about the MEVO line
As demonstrated by the successes of the many companies that have already chosen us, automation is the most effective solution for improving food safety in the cheese and dairy production field and for increasing the shelf-life of the product. Thanks to the advantages related to reducing the probability of contamination, using automatic machines like those in the MEVO line is a winning choice for those who are looking to innovate their production department. If you are a producer in the cheese and dairy sector and would like to rely on new automation solutions to ensure maximum safety and quality for your customers, please don't hesitate to contact us to receive further information.